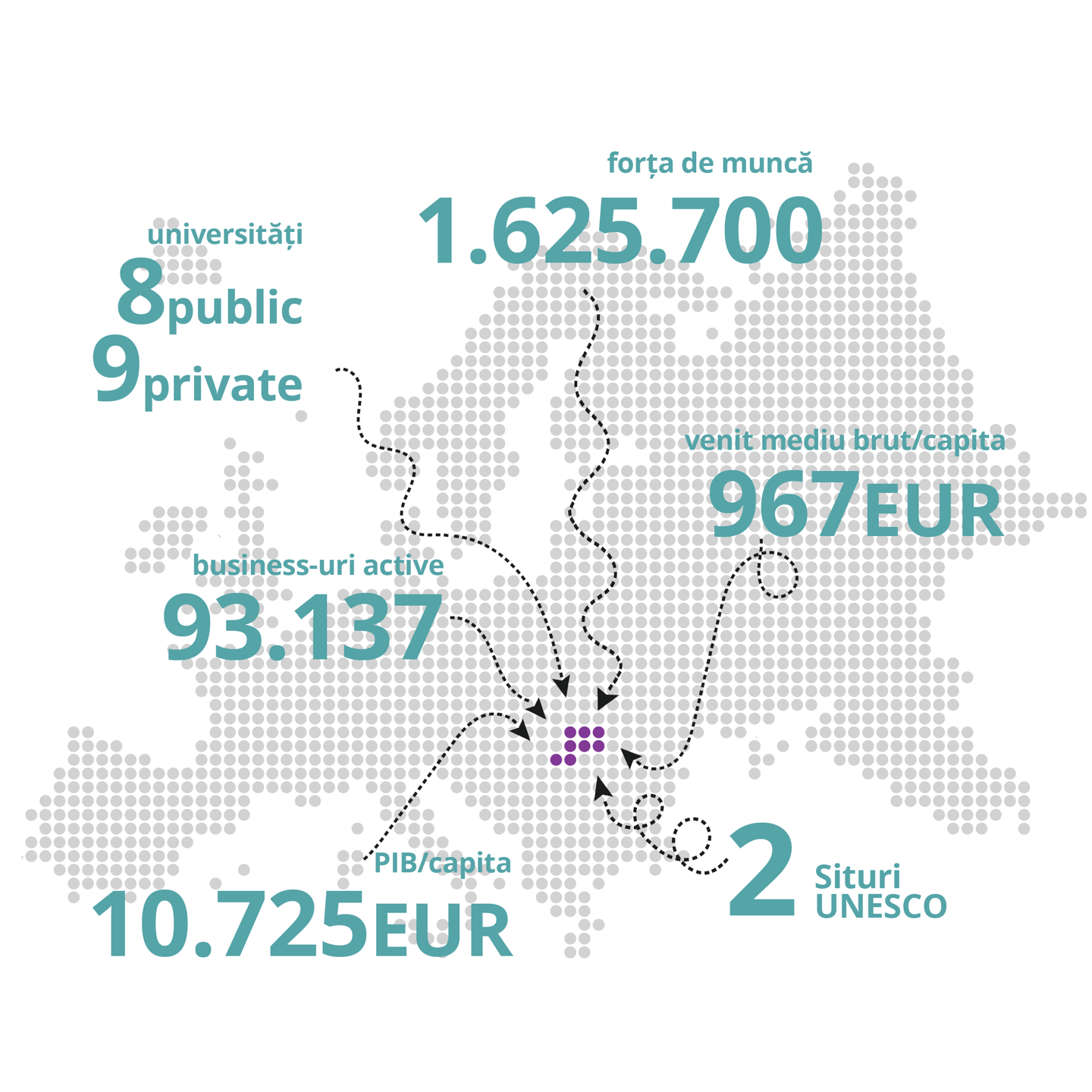 Tap into the Potential
Northern Transylvania is one of Europe's most dynamic regions. It is made out of 2.7 million people. 75% Romanian, 18% Hungarian, with a tinge of German, Roma and Ukrainian. The infrastructure is in place and getting better, with Budapest within five-hours drive and Vienna less than eight hours. The region has 5 airports and appropriate railroad connections. Students attend historic universities in all fields of study and so the workforce is capable and diverse. Moreover, Cluj-Napoca is a magnet city, drawing capable young people from across the country.
HOW CAN WE HELP
We can provide the PERSONALISED DATA you need about Romania's North-West region: industry, demographics, economic trends, you name it.
We will also help you SET UP MEETINGS with real estate DEVELOPERS AND OWNERS, HR businesses, LAW FIRMS and any relevant TRADE ASSOCIATIONS.